Your Business Headquarters:
Montclair, New Jersey
Local commercial real estate can be a cost-effective solution to meet your varying professional needs.
With our long-term experience in helping individuals acquire and divest investment property around Montclair, we are uniquely positioned to successfully guide you through the process.
Find out why we have been the trusted experts in all things local real estate for almost a century.
Whatever your timeline or your budget, we can help.
Rich Stanton
Owner & Principal Broker
How we are uniquely positioned to best help you navigate the local world of commercial real estate.
1. Deep Experience
__________________
2. Unsurpassed Local Market Knowledge
__________________
3. Unwavering Ethics & Integrity
__________________
4. Above and Beyond Service
__________________
5. Proven Negotiation Strategies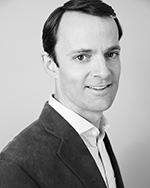 Richard G. Stanton
Owner & Principal Broker
Stanton Company Realtors
49 North Mountain Avenue
Montclair, NJ 07042(917) 536-8257
Complete the form below to get more information.
Expect a response within 48 hours.
Thank you, Rich Stanton
____