Looking to buy Montclair NJ real estate this season?
Have the best experience closing on your new home with us, Montclair's trusted local experts since 1922.
Complete the form below for the 2 most important tools to get you started;
1. a multi-tiered strategy personally customized to help you find and close on your new home
2. an educated analysis on the homes and neighborhoods that best meet your needs
Find out why generations of clients continue to trust us to help them close on their new homes.
Rich Stanton
Owner & Principal Broker
____
Expect a response within 48hrs.
Real Estate Available Now
 How We Help You not only Find, but Close on Your Ideal Home
1. Unsurpassed Local Market Knowledge
__________________
2. Unwavering Ethics & Integrity
__________________
3. Above and Beyond Service
__________________
4. Proven Negotiation Strategies
Chances are we have been helping buyers for generations move to the same neighborhoods you are interested in.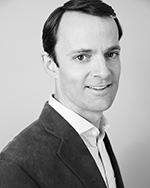 Richard G. Stanton
Owner & Broker
Stanton Company Realtors
49 North Mountain Avenue
Montclair, NJ 07042
(917) 536-8257
Deirdre and Suzanne worked tirelessly through the whole process of getting our family's long neglected house ready to sell. We got and accepted an offer above ask in the first week of being on the market. I highly recommend them for their business acumen, personal dedication, and for making what seemed to us an overwhelming undertaking, as easy as possible.

What a fantastic real estate company. Katie is the absolute best. She was so patient helping my family find a new home. We are so very thankful for all of the wonderful advice and expertise. We happily recommend her, she is such a absolute pleasure to work with!

We were so glad to meet Jessie, who helped us to find the perfect house. She made the process so easy and guided us with all the steps. We definitely recommend her for the perfect home hunting!

Cathy was amazing! She was so helpful and so kind during our search. Definitely will recommend this company to everyone we know!

Nancy knows her territory and can show you what is available in your price range and help you find your dream house. She is a lifelong NJ resident with a strong knowledge of the history of the community and the state. Give her a call, you will not be disappointed.

Katie was a first class professional. I truly felt I had someone in my corner throughout the entire process. I could NOT have asked for a better real estate agent. To top it off, she gave me a thoughtful housewarming gift. Thank you Katie!!!

Rich and his team are as good as they come in this area.

They understood the needs and concerns of their client, gave good guidance on positioning the property in the market, and provided overall excellent service.

We were extremely impressed with your company. Your policies and advice were profoundly ethical and practical.

Joan Barrett is the greatest Realtor I have ever had the pleasure of working with. Where others failed, she delivered.

I just can't thank June enough for all the time she has taken to help my family. Between the schools, housing, connections with other Moms...WOW! If 1/4 of Montclair is anything like June, we are NEVER leaving! 

Suzanne is very helpful, knowledgeable, and will go the "extra mile" for you.

June was very efficient, professional and warm. A pleasure to work with. Highly recommended.

Joan helped us buy our very first home and I can't imagine working with anyone else! She is also a rock star when it comes to negotiating, getting things done, and doing things the right way. We also had an overall great experience with Stanton Company in general. Everyone that worked there was extremely helpful.

The Stanton Realty group have been phenomenal. They have gone the extra mile at every turn. 

I cannot say enough great things about working with Deirdre. She was efficient and went above and beyond to help make our search smooth.  I would work with Deirdre again and recommend her highly.

June is extremely patient, knowledgeable, and ethical and goes above and beyond - I absolutely would not hesitate to work with her again.

Joan is an incredible real estate agent! She's a consummate professional, honest, open and always available. We learned an extraordinary amount from Joan, as we were first time home buyers. Joan provides a very high level of excellence and incredible customer service.

June's experience and knowledge of our area both past and present helped us during our sale process. We ended up selling our house at full asking price within a short time frame. I would highly recommend June to anyone buying or selling their home in this area.
Complete the form below for the two most important tools to get you started;
> a multi-tiered strategy personally customized to help you close on your ideal home
> a detailed report with information on your top choice neighborhoods and schools 
Expect a response with 24 hours.
Thank you,
Rich Stanton
____
Expect a response within 48hrs.